Top tips for securing a student house
Although it probably feels like you've just moved in, check out Red Ridge's Top Tips for finding your perfect student home for next year!
Choose your housemates carefully
In your first year of University, you quickly establish new friendships which are exciting and care-free and you agree to move in together. But remember, a best friend is not always a great housemate! Do they tidy up after themselves? Are they reliable? Are they good with money, or do they go out partying every night? All these qualities seem like simple things, but after a few months will get annoying when you find yourself cleaning up after them and covering their share of the water bill. Be ruthless – you won't regret it!
Figure out what's important
Create a checklist and prioritise it with your housemates. Do you want en- suites, double-beds, bike storage space and a shared living room? Rank your requirements 1-5 before you begin to look for a property, to avoid going to look at places that don't meet your needs. If Red Ridge know what you want, we can fine-tune the shortlist.
Check locations in relation to your campus
Often different housemates will be travelling to different University campuses. When viewing a property, use Google Maps to check the distance from each campus to avoid fights further down the line, when your housemate realises its an hours walk to and from Uni every day.
Talk to the current house occupants
Students are typically brutally honest, and if they are moving out of a property for a certain reason, they will definitely let you know about it. When viewing a property make sure you ask crucial questions (What have you enjoyed about living here? Why are you moving out? Is there anything we should know about?). This will be the most vital information you can get on deciding if you should live there.
Go to viewings promptly
If you see a property online that you like the look of, don't hang about! There will be a number of other groups watching the same property as you, so get your viewing booked in as soon as possible. If you can't go as an entire group, make sure somebody goes to check it out firstly – if it suits, book a full group viewing, and if not, move on to the next! Red Ridge can keep you updated if we know you're interested in a property, but are waiting for the rest of your group to see it before signing.
Work out utilities costs
Remember that you'll need to factor in the cost of gas, electricity, water, TV license and broadband into your monthly rent. Red Ridge can help you estimate your bills costs, or to make it even easier, ask us for a bills-inclusive package through Unihomes.
Red Ridge has a dedicated team to look after our tenants needs. Don't forget to call us if you have any questions on securing a home – we would love to hear from you. It's never to late to start looking!
If your New Years Resolution is to be greener and more eco-friendly, Red Ridge recommends some ways of reducing your carbon footprint around Newcastle:
Walking
The oldest form of transport, walking is the best way to be more green. Try using Google Maps route feature to find the quickest ways to University or town – just make sure you wear the correct footwear, or you can end up with some nasty blisters.
Using a free smartphone app like Fitbit or Samsung Health can help motivate you to walk – it tracks your pace, distance and calories burnt, giving you the perfect excuse to skip the gym tonight!
Metro
The world, or at least the North East, is your oyster when using the Metro. Pick up an all-zone DaySaver ticket for just £5.20, and enjoy unlimited travel to all stations on all lines within that day! Local stations include Chillingham Road, Byker and Manors, as well as City Centre stations such as Monument and Haymarket.
Metros are quick and convenient – jump on at Chillingham Road, and you can be enjoy the fresh sea breeze of Tynemouth in less than 30 mins! Try taking the Metro to Kingston Park on a Friday night to support Newcastle's rugby team, the Falcons, or experience South Shields' famous fish and chip shops on Ocean Road.
Mobike
Founded in Beijing, this bike-sharing service has taken over Newcastle in the past six months, allowing people to travel around the City Centre on their bright orange bikes in an easy, affordable, and most importantly, eco-friendly way!
Simply download the app, then scan the barcode on the back of a bike to unlock it. Pricing packages mean you can take advantage of unlimited rides for just 25p per day!  Mobike ask for a fully refundable deposit of £15 to use their bikes, as well as a minimum £5 credit to get you started. Just be careful to leave the bike within the Blue Zone highlighted on the app – those who park outside of that are charged a £20 fee!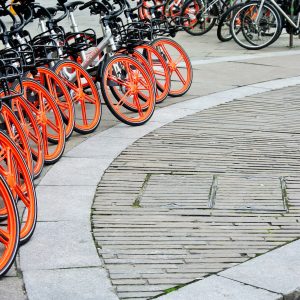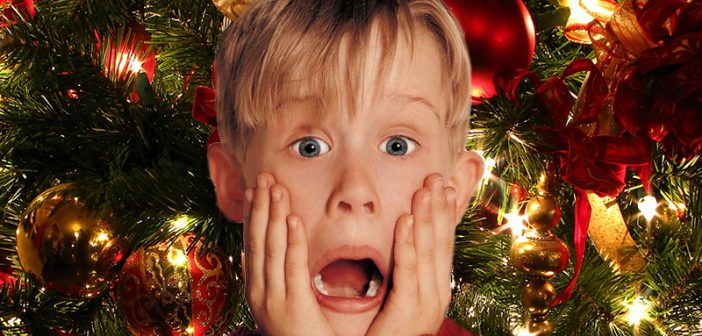 2018 has been a wonderful year, thank you to all of our wonderful tenants and landlords who have made it so memorable!
Firstly we would like to wish everyone a very happy holidays, a time to spend with friends, family and loved ones. Christmas however can also be an opportunistic time for thieves and a time where homes can be in need of a bit of TLC.
If, like most students, you're heading home to celebrate Christmas with your family, make sure you follow Red Ridge's Top Tips for looking after your property!
1. Clear the fridge. Nobody wants to come back to rotten and smelly food, so remove any perishable food and drink items before you leave for Christmas. Make sure they are properly disposed of too – dumping them in the kitchen bin will only cause that to stink!
2. Make a list of what you're taking home. Packing to come back to Uni in January is a lot easier if you know what you've taken home with you. DON'T FORGET YOUR HOUSE KEYS!

3. Let us know. A quick email or text to Red Ridge to inform us that you'll be away for a short period is important for both maintenance and security. Just drop us a message with your name, property address and expected return date.
4. Alter your thermostat. Changing your heating settings can help keep your boiler fighting fit throughout the /Christmas period, meaning you'll be coming back to a nice warm property in January. Setting the heating to come on for at least half an hour each day in your absence can keep pipes in working order, and avoid damp developing.
5. Set your alarm. Check with us that you've got the correct burglar alarm code, and ensure that it works. Testing it before you leave can be beneficial – balaclavas and stripy jumpers are optional.
If you're staying in Newcastle this Christmas, remember the Red Ridge team are always available should any maintenance issues arise. Just call us on 07568 139 017 and leave us a voicemail. We'll listen and get back to you ASAP!
Merry Christmas,
Team Red Ridge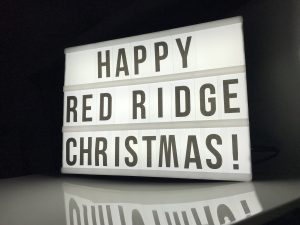 How not to kill home plants
*A non green fingered guide to plants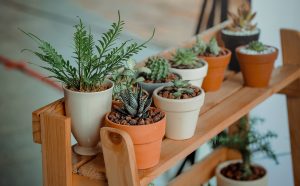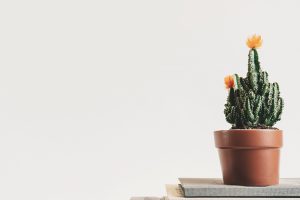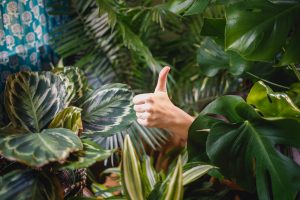 Plants are good for the soul, they look really nice, they purify air and they are proven to be good for your wellbeing. Fake foliage is on the increase and becoming significantly more realistic however if you fancy yourself as a bit of a green fingers and want to find manageable plants that look like you've stepped into the garden centre then we have tried and tested the most manageable plants to decorate your home (don't forget to instagram them!)
Newcastle is not short of a fancy garden centre or two, we recommend you set your budget for foliage in advance of entering these money sucking portals. Go in with your list and stick to it or you will come out with The garden of Eden, a light up Christmas Reindeer and a goldfish in a bag called Fred. *We definitely have never done this. ?
Top NCL Garden Centres in order of the most fun day out.
(Because lets face it, a garden centre is a day out when you are over the age of 20). 
Dobbies, Ponteland
Cowells, Callerton
Wyevale Garden Centre, Gosforth
Plant Plus, Seaton Burn

Cottage Garden Nursery, Gateshead 
1. The Bonsai Tree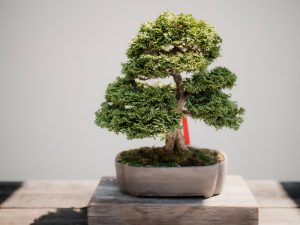 For all the big spenders out there, the Bonsai tree is an investment but feels like you have stollen a magical shrunken tree from a beautiful Japanese garden.Where to get it?
Willowbog Bonsai, Hexham
Price:
www.willowbog-bonsai.co.uk

2. The Indestructible ZZ Tree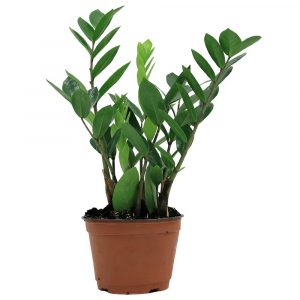 This fella will not go down without a fight. Sturdy, green, and loves listening to music in a dark corner. The ZZ tree is your ultimate companion for anyone totally hopeless at remembering to water your plant.

Where to get it?
Patch Garden
Price: £7.50- £57.00
https://patch.garden
3. The Amazon Sword (Not to be confused with an Amazon Echo)
This guys an ugly but a goodie.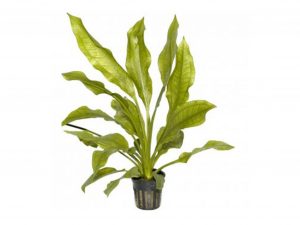 Where to get it?
Dobbies, Ponteland
www.dobbies.com
4. The Succulent
They won't die, unless you put them next to the oven!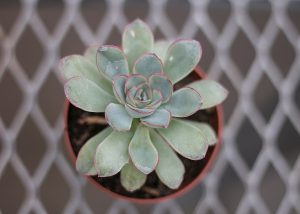 Where to get it?
House of Botanics, The Stack
www.facebook.com/housebotanics/
5. Cactus 
The indestructible prickly chap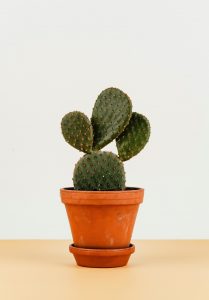 Where to get it?
Wildflower, Ouseburn
www.wildflowerflorist.co.uk
Red Ridge Recommends
Shoe Tree Cafe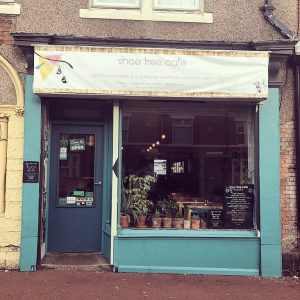 *Vegan, Vegetarian, GF, DF.
Where?
Situated just a few doors down from the Red Ridge office is the Shoe Tree Cafe. 150 Heaton Park Road, NE6 5NR.
Why?
Its Vegetarian, Its Vegan and its delicious! Why not, after a viewing, head for some lunch or a drink whilst you fight over which of you gets the biggest bedroom? They also hold events and workshops which are worth watching out for on Eventbrite.
What's on the menu?
Vegetarian and vegan grub, coffee, tea, sweet tea, cake and pretzels.
Follow
Instagram @shoetreecafe