Red Ridge Recommends: Shoe Tree Cafe
Red Ridge Recommends
Shoe Tree Cafe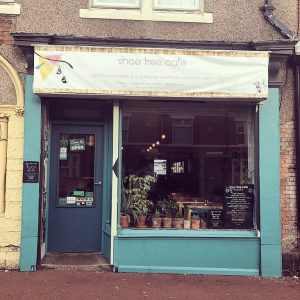 *Vegan, Vegetarian, GF, DF.
Where?
Situated just a few doors down from the Red Ridge office is the Shoe Tree Cafe. 150 Heaton Park Road, NE6 5NR.
Why?
Its Vegetarian, Its Vegan and its delicious! Why not, after a viewing, head for some lunch or a drink whilst you fight over which of you gets the biggest bedroom? They also hold events and workshops which are worth watching out for on Eventbrite.
What's on the menu?
Vegetarian and vegan grub, coffee, tea, sweet tea, cake and pretzels.
Follow
Instagram @shoetreecafe