Tenants
Welcome
If you are just joining us as a Red Ridge Tenant, Welcome to the family!
At Red Ridge we pride ourselves on being local experts who take care of our tenants. Whether its local area knowledge, our local handyman to fix any issues or assistance working out your council tax and bills. We are here to help, and thats why our tenants stay with us!
Don't forget to pop in to the office and say hello for a cuppa and a chat.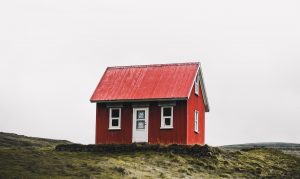 Why Red Ridge?
We are local and experienced
We are a locally owned and operated Newcastle-based letting company. We have excellent local knowledge and many years experience of offering high quality, well-maintained properties letting to students and professionals.
Popular letting areas
Red Ridge offer properties in Heaton, Sandyford, Shieldfield and Gosforth. All are popular with both students and professionals alike owing to their proximity to the city, as well as accessible transport links.
Great prices, great properties
All of our houses are double glazed, with central heating, modern fitted kitchens (most with dishwashers), burglar alarms, phone and broadband connections, double bedrooms, and bathrooms fitted with showers. Most properties come fully furnished, from kitchen white goods to bedroom furniture, and all are reasonably priced!
Meet our staff
The staff are a friendly bunch who are happy to help with any queries you may have before, during or after your time with us. Don't be afraid to ask anything!
How to book a viewing
Search through our properties, and find the ones you'd like to take a closer look at. Then, either send us a message through the 'contact us' button, or give us a call on 0191 228 9833.
See you soon!